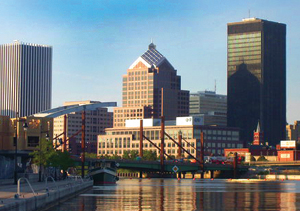 Seminar Schedule....
9:30
- 10:45

Coffee Break

10:45
-
11:30

USDA-ARS Germplasm Conservation Projects at Cornell AgriTech

Dr. Gan-Yuan Zhong
Research Leader, USDA, Agriculture Research Service Unit

In his presentation, Dr. Zhong will provide a brief introduction of the USDA-ARS research and service programs at the Cornell AgriTech campus in Geneva, NY. USDA-ARS has two management units in Geneva, Plant Genetic Resources Unit (PGRU) and Grape Genetics Research Unit (GGRU). PGRU was established in 1986 and is a component of the National Plant Germplasm System (NPGS). PGRU has two main missions. One is to preserve and distribute genetic resources of selected crop plants and the other is to breed and improve apple rootstocks. PGRU maintains approximately 20,000 different accessions, representing over 300 species of vegetables, apples, grapes, and tart cherries. The sister organization GGRU was established in 2005 and its mission is to advance grape production through interdisciplinary research, breeding, and technology transfer. In addition to these established programs, Dr. Zhong will also talk about PGRU's recent effort in establishing a genebank project for industrial hemp.

As Research Leader, I direct and manage the USDA-ARS Grape Genetics Research Unit and Plant Genetic Resources Unit programs at the Cornell AgriTech, New York State Agricultural Experiment Station, Cornell University. As a Research Geneticist, I conduct genetic and genomic research for improving grape fruit quality and vine architecture as well as developing new tools and genetic systems, such as genome editing and rapid flowering, for accelerating grapevine improvement processes.
Education
B.S. Agronomy, Jiangsu Agricultural College, China
M.S. Plant Genetics and Breeding, Chinese Academy of Agricultural Sciences, China
Ph.D. Genetics, University of California, Davis
Professional Experience
Supervisory Research Geneticist/Research Leader, 2007-Present, USDA-ARS GGRU, Geneva, NY
Supervisory Research Geneticist/Research Leader, 2010-Present, USDA-ARS PGRU, Geneva, NY
Scientist/Senior Research Scientist, 1995-2007 , Research and Product Development, Pioneer Hi-Bred International, Inc., A DuPont Business, Des Moines, IA
Postdoctoral Research Associate, 1991-1995, Department of Agronomy, University of California, Davis, CA




11:30 - 12:15

Addressing Flavor Issues with CBD and Hemp Edibles & Beverages


Mark E. Hines, PhD
Global R&D Director, Mafco Worldwide LLC


Consumer interest in CBD and hemp products has grown tremendously in the past year, particularly after passage of the 2018 Farm Bill, removing cannabidiol (CBD) from the Controlled Substances Act. However, hemp extracts that contain CBD frequently have significant flavor issues, particularly with earthy, herbal flavors from terpenes, and lingering bitterness. These flavor issues strongly affect the consumer acceptability of products that incorporate CBD and hemp extracts. Compounding the flavor problem is that CBD is not naturally water soluble, and popular methods to create water compatibility, such as nanoemulsions, greatly exacerbate the those problems. Strategies that include flavor maskers can significantly reduce the bitterness of CBD products, such as nanoemulsion-based beverages and oil tinctures, and also reduce the earthy, herbal flavor from the terpenes.

Mark Hines is the Global R&D Director at MAFCO Worldwide LLC, the manufacturer of Magnasweet, a clean label, plant based derivative of licorice root. He has 30 years of R&D experience in consumer food products and food ingredients, and has worked at the Campbell Soup Company, Hercules Food Gums, CPKelco, Puratos USA, Ashland Specialty Ingredients, and MAFCO Worldwide. He has a PhD in food chemistry from Purdue University and lives in Moorestown, New Jersey.


12:15- 1:00

1:00-2:00

Changing Consumer Attitudes on Hemp & CBD;
The Vision for the Future

Andy Lytwynec
Director of Strategy, Canopy Growth Corporation

Planning for sustainable growth in the emerging CBD market requires an understanding of CBD consumer insights and an informed point-of-view on how the CBD supply chain (from seed to shelf) might evolve over the next 3-5 years. This presentation will explore topics including:

What are today's consumers are expecting from CBD products and what attributes do they value most?
Which product formats are resonating with consumers today and what new formats might be the market leaders of tomorrow?
Where do shoppers expect to find CBD products today and how might that change over the coming years with new regulation?

Andy Lytwynec is Canopy Growth's Vice President of Strategy for the US and brings extensive experience in designing growth plans to expand the top- and bottom-lines at Fortune 500 companies. Prior to joining Canopy Growth, Andy headed up Corporate Strategy for Constellation Brands where he led the company's strategic initiatives in the cannabis industry that ultimately culminated in Constellation's multi-billion dollar investments in Canopy Growth. Andy has led large transformation programs and built growth strategies during his prior consulting experience at Accenture Strategy. While at Accenture Andy partnered with executives from a wide range of industries, but developed a particular focus on corporate strategy advisory work for food & beverage clients. Prior to beginning his career at Xerox Corporation with roles in finance and corporate strategy, Andy earned a B.S. in Applied Economics from Cornell University's Dyson School of Business, and he currently serves on the Dyson School's Advisory Board.

2:00-3:00

Regulatory Landscape & Compliance for CBD

Jason Klimek
Associate, Boylan/Code
Attorneys at Law


Brief overview of federal government's power to regulate wholly intra-state commerce
FDA's oversight authorityFood, Drug & Cosmetic Act
Briefly touch on USDA regulations
NY Hemp Extract Bill Conflict between state and federal law
Unknowns in the industry

Jason focuses his practice on cannabis companies as well as startup and small to mid-sized technology companies. He advises clients on entity selection, taxation, funding, employment matters, and securities transactions. In addition, he advises clients on various complex taxation and federal tax compliance issues affecting business owners within the cannabis industry.

As a member of the New York State Bar Association's Committee on Cannabis Law and Chair of the Cannabis Practice Group at Boylan Code, Jason has been at the forefront of New York's emerging cannabis law. He has worked with New York legislators, providing analyses regarding taxation and licensing. Jason also volunteers time as legal advisor to Roc NORML and Hemp Lab, Inc., where he has become a thought leader in the industry.

Jason is also a regular columnist in local publications writing articles about cannabis, entity structure, corporate taxation, partnership taxation, taxation of intellectual property and personal taxation.