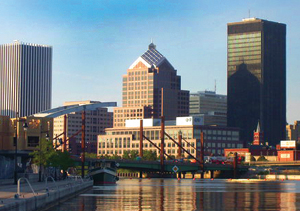 Seminar Schedule....
11:00- 12:30

12:30
-
1:30

How Cornell Can Help Grow Your
Food or Beverage Business in NYS

Executive Director,
New York State Center of Excellence for Food and Agriculture
Cornell AgriTech

Professor Olga Padilla-Zakour

Director of the Cornell Food Venture Center
Cornell University

Catharine M. Young, a longtime champion of agricultural and economic development, was named Executive Director of the New York State Center of Excellence for Food and Agriculture at Cornell AgriTech in March 2019.
Under her leadership, the Center of Excellence has worked with more than 300 companies to help them scale up in New York State. Director Young has helped startups realize more than $70 million in positive economic growth and create more than 300 jobs by providing these fledgling companies with business mentoring, and connections to Cornell research and technology, business-to-business parternships, government economic incentives, and sources of capital.
Prior to her role at Cornell, Director Young served for 20 years in the New York State Legislature representing western New York. She made Senate history when she became the first woman to Chair the Senate Standing Committee on Finance. As Finance Chair, Senator Young was responsible for reviewing fiscal and other matters related to state revenues, spending and taxation.
Senator Young served as chair of the Senate Agriculture Committee and founded the Legislative Wine and Grape Caucus. She sponsored legislation that created the New York State Council on Food Policy and chaired the Legislative Commission on Rural Resources.


Dr. Padilla-Zakour is a Professor of Food Processing in the Department of Food Science at Cornell University, Director of the Cornell Food Venture Center, Managing Director of the Institute for Food Safety at Cornell University, and Food Science Program Leader at Cornell AgriTech in Geneva, New York.
Dr. Padilla-Zakour received her Food Engineer degree at the University of Costa Rica. She earned a M.S. and then a PhD in Food Science & Technology from Cornell University in 1991. She joined Cornell as Director of the Food Venture Center in 1997, to lead a premiere extension program of the Department of Food Science. She coordinates and develops outreach programs and extension activities to support new and established entrepreneurs, processors and farmers seeking to introduce new products into the marketplace. She is a recognized Process Authority in acidified and water activity-controlled foods. She was selected IFT Fellow in 2014.

Her research program focuses safety and quality of value-added, plant-based foods; thermal and nonthermal technologies for food preservation; upcycling byproducts; and new product development

1:30- 1:45

1:45 - 2:45

How 2021 Product Trends Can Inform Us
About The Future


Lynn Dornblaser

Director of Innovation and Insight
Mintel

Lynn Dornblaser brings 30 years of product trend knowledge to Mintel, which she joined in 1998. She applies her unique perspective on the market and new product development to tailored client research and to extensive public speaking. Prior to joining Mintel, Dornblaser covered new product trends at several trade magazine publishing companies, as editor and editorial director of publication New Product News. She has been quoted by major US news organizations, including The Wall Street Journal, USA Today, The New York Times and CNN. In addition, Dornblaser has also served as keynote lecturer and speaker for numerous industry groups and sales forums.


This presentation will take a look at consumer behavior and new product innovation during the pandemic (2020 and 2021), with a focus on what product trends we've seen in the last two years may stay with us, which ones may evaporate, and which ones may transform. It will include some of Mintel's latest consumer data, and the product trends will be illustrated with key US examples.